Sonoboard
vs. Plywood
Outperforms Plywood
Sonoboard has been used parallel to plywood in side-by-side comparisons. In these field-tests it has been clear that plywood stands no chance against the engineered Sonoboard. It is clear that Sonoboard for example has far better durability than plywood; while you can use plywood up to 70 times you can use Sonoboard approximately up to 500 times. This will consequently save cost.
See a brief comparison below.
70 times later...
Plywood
"...replacement cost -

a loss

"
Sonoboard
"...good to go, 350 times or more -

at least

"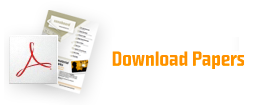 Read more about Sonoboard