Engineered material
for formworks
The many benifits of Sonoboard
The non-stick thermoplastic surface of Sonoboard produces an unmatched finish A-klasse. The porosity free board secures a
super-smooth concrete surface without any rippling effects. Sonoboard offers superior rigidity thanks to its composite sandwich
construction and is easy to assemble into its frame. Its non-absorbent material do not absorb water and remains light. Its resistant
nature allows quick water jet cleaning; just wash and re-pour concrete. Shrinking or swelling are problems of the past.
Easy Handling, Easy Cleaning
LIGHT, WATER JET CLEANING. Sonoboard is an engineered material that is elements-proof. Doesn't degrade even when stored in the sun or rain, simply remains rigid and light. Delivered fit-to-size — any frame size.
Easy Repair, Self-Healing
STANDARD TOOLS & METHODS. Straight-forward — no special tools or training required. Sonoboard even self-heals.
Sandwich composite design
The Sonoboard is designed to have the same strength as plywood in the same thickness. Thanks to the water proof capability the bending strength is the same all year around, forever.
The glass fiber reinforcement is tailored to maximize the strength in the right direction and also pre-tensed so you get the maximum bending strength as soon as the concrete is forcing the Sonoboard panel.
Thanks to the sandwich design of the Sonoboard the weight is lower than any other formwork panel and the weight can get even lower when tailoring the strength for a specific formwork system. Since the design is fully modular also the color of the uv-resistant thermoplastic surface material can be changed.
Easy to repair
The Sonoboard is very easy to repair, it's even self-healing. Nails can be used without cracking the boards, and holes heals when getting filled with concrete the next time the Sonoboard is used.
Multiple ways of repairing a Sonoboard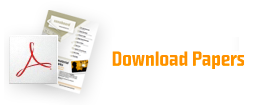 Read more about Sonoboard